We may be compensated via the affiliate links in this post . Please read our disclosure policy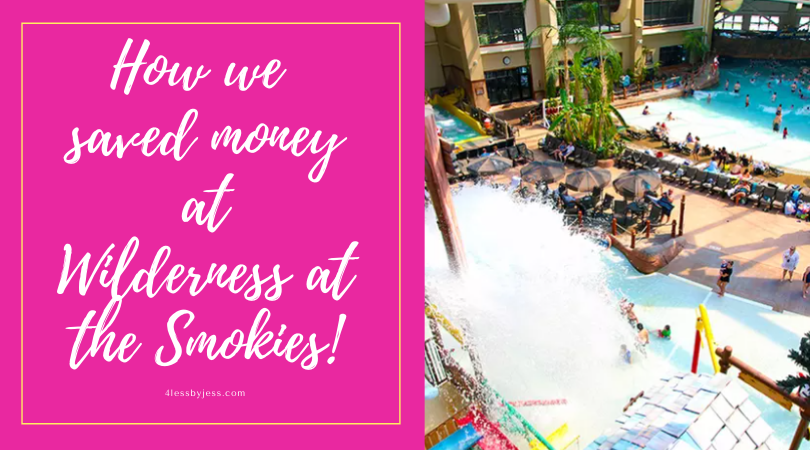 Looking for deals, discounts or ways to save money at the Wilderness of the Smokies?
---
We love visiting the Wilderness at the Smokies waterpark and resort so I'm always looking for deals and discounts! Most importantly I want to get the most value and best experience. Here are a few of the ways I save a bit of money during our visits.
Lodging + Water Park Tickets
---
1.) Condo Option
My favorite place to stay is the Wyndham Condos located right beside the main lodge. I find the price to be comparable (sometimes less) than staying at the actual resort and you get the same waterpark access. The rooms are amazing! You can get a 1-4 bedroom room and they all have full kitchens which saves us a ton of money alone.
As an example, we stayed in a 3 bedroom condo on our most recent trip. This room sleeps 10 so we were able to split it with another family that we were vacationing with anyway. Our total cost for 5 nights was $1,550 so we paid $770 (this included all taxes and fees). While this may seem like a lot of money, it averaged out to $155 per person for 6 days of the waterpark + 5 nights in the condo. I was not able to find a quote under $2,000 (most were much more) in any type of room at either of other lodges for that many people.
Now I know you may be thinking that you don't want to book with another family, want a shorter trip or don't need that much room. That is understandable and the 1-2 bedrooms had very comparable prices per person when I looking. Keep in mind I have a few different places I look for these condo deals and availability and prices vary greatly. They usually only have listings 1-2 months in advance and it helps to be a bit flexible with your dates.
I am going to list below all of the places we have used to book these type of rooms. I am not affiliated with these pages in any way. They are just options I have personally used and have wonderful experiences with. I'll be honest, the first time I used a random FB page to book a vacation, I was more than little worried we may be getting scammed but my gut said it was legit and I'm happy I went with it.
2.) Groupon Stonehill Lodge Option
If you are looking for more flexible dates, a smaller room or just aren't interested in the condos, GROUPON also some great deals! You can get a room for 4 at Stonehill Lodge as low as $99 a night. Keep in they do add tax + a $21 day resort fee but you do get a $50 Arcade Credit.  They had options for rooms that sleep up to 6 but there is a $30 a day charge for each extra person after 4. My total for the same 5 nights in a Double Queen w/ Sofa Bed came to $900 after all was said and done for my family of five.
3.) Book Direct Options
Sign up for emails because they often have seasonal, holiday and other specials. I have also found a better rate by just calling directly.
FOOD + DRINKS
---
As I stated earlier, we save the most money of food by booking rooms with the full kitchen so we can eat most of our meals in the room. I do curbside pickup at the Kroger just down the road and it makes the grocery buying super simple. I did find some food and drink specials thought!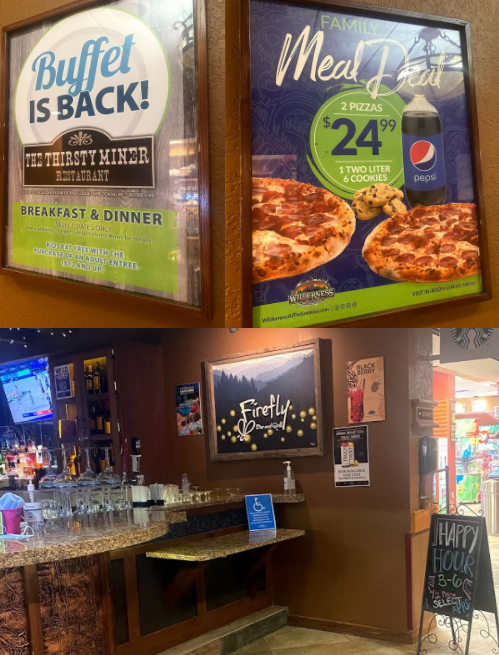 There was a family Meal Deal that featured two pizzas, one 2-liter and 6 cookies for $24.99.
The Buffet offers Kids Under 12 Eat Free with purchase of an adult entrée for breakfast and dinner.
The Firefly Bar & Grill has half price appetizers from 3-6 pm.
If you plan to have more than one adult beverage during your visit, the souvenir refills offered a nice discount on refills.
ENTERTAINMENT
---
If you are checking out the arcade and entertainment room, they offered passes with nice discounts for bundling vs. buying separate.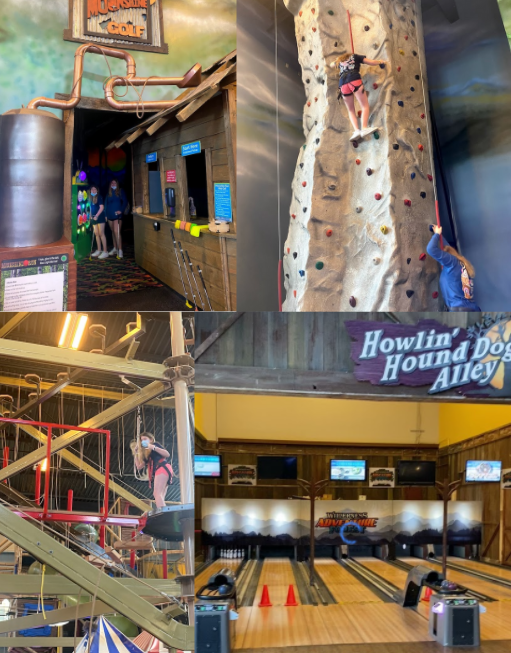 My kids used their money to buy the $70 Mega Stay Pass and loved being able to play whenever they wanted to. It was well worth the money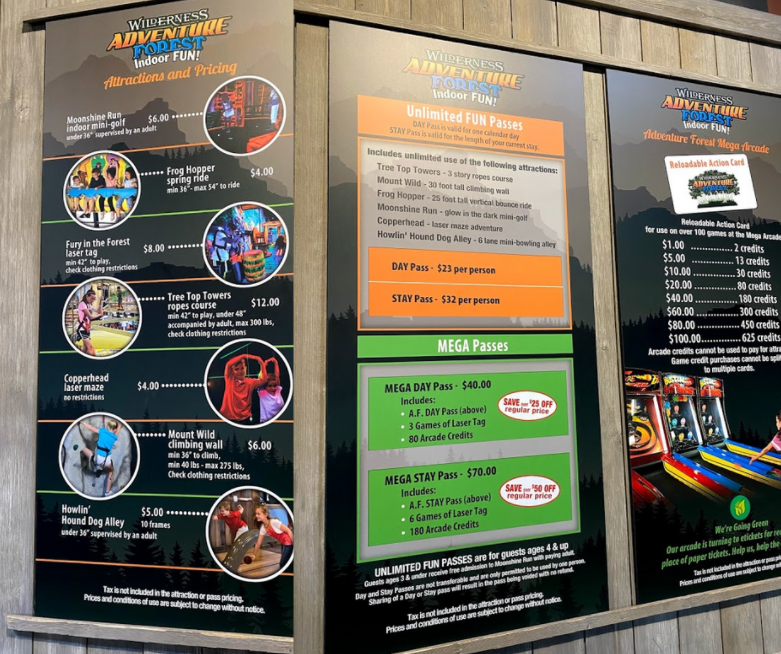 Make sure to join our Insiders Travel Deals Facebook Group!
XOXO