We may be compensated via the affiliate links in this post . Please read our disclosure policy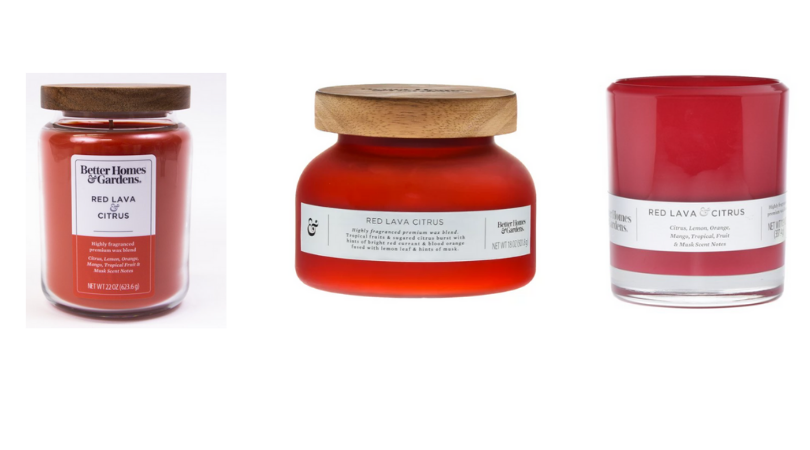 Have you heard about this Red Lava Citrus candle at Walmart?
---
It's definitely one of those "TikTok made me buy it" items. You can follow our TikTok here for all my favorite Walmart finds. Lots of people were saying it smell very similar to the Capri Blue Volcano that is around $34 for a 75 hour burn time. Even my husband said the Walmart option "smelled expensive" and ask where I got it! I call that a win. Here are the options I found online.
Better Homes & Gardens Red Lava Citrus 18oz Scented 2-Wick Candle $11.87
Better Homes & Gardens 22 oz Red Lava & Citrus Single-Wick Candle $8.97
(burns for approximately 120-130 hours)
Better Homes & Gardens Red Lava Citrus 12oz Scented 2-Wick Candle $9.87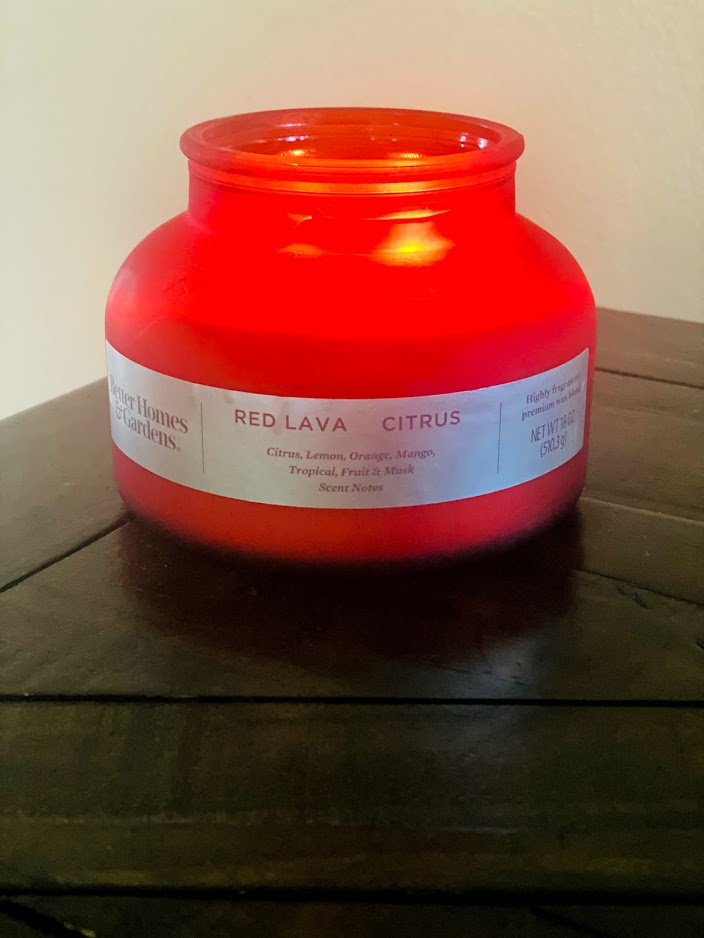 XOXO